Gangotri Dham Yatra From Delhi
Gangotri Dham Yatra 2021 – 8384066726
Gangotri is the main religious places among the four Char Dham pilgrimage circuit, situated in Uttarkashi, is closely related to Goddess Ganga, the river that we know as Ganges.
The shrine of Gangotri is situated at an elevation of 3048 mts, amidst sylvan surroundings, constitutes one of the most important pilgrimages for the devout Hindus and emits a highly pious aura.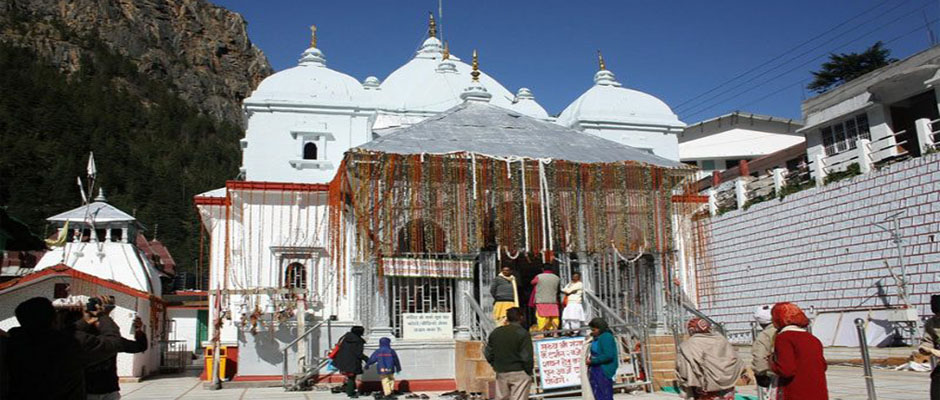 Gangotri Temple
The Gangotri temple was built by the Gorkha General Amar Singh Thapa, in the 18th century, is situated on the left bank of Bhagirathi. The temple is nested amidst the beautiful surroundings of deodars and pines. It lies close to the the holy rock or the "Bhagirath Shila" where King Bhagirath had worshiped Lord Shiva. The Gangotri temple is dedicated to Goddess Ganga and located on the banks of River Bhagirathi.
Gangotri Tour Packages
Gangotri is a holy temple for the peoples of the Hindu religion. It is situated in the Uttarkashi district of Uttarakhand state at an elevation of 3,100m. It is a part of Chota Char Dham Yatra. Gangotri tour package gives you a chance to enjoy your holidays with your loved ones in one of the best places which also has some religious or spiritual values.
Gangotri Weather Forecast
Due to high altitude location, Gangotri Temple gets covered with thick layers of snow in the winter season. The temples get closed during this time of the year. You can check here for Chardham Opening & Closing Dates and Check the detailed information about the Gangotri weather report.
Here is the list of latest Gangotri Tours & Travel Packages for 2021. Best Gangotri Travel package for yourself and contact us – 8384066726.
Note: The Gangotri package price, duration, number of nights and schedule are subject to change without prior notice.
Top Hotels in Gangotri
We have listed some of the best Gangotri hotel that ranges from basic to deluxe hotels that provide excellent and auspicious services. According to your pocket and requirements you can select and book any of the hotels.
---
Hotels Under ₹500-₹1000
Hotel Holy View
Hotel Bhagirathi Sadan
GMVN Gangotri Tourist Rest House
Hotel Himanshu
Hotel Neelkanth
Hotels Under ₹1000-₹2000
Leela Palace
Hotel Shanti Kunj
Hill Dew Homestay
Hotel Radhika Palace
Himalayan Sadan
Hotels Under ₹2000 & above
Hotel Mansarovar
Hotel Devansh
Hotel Ganga Darshan
Hotel Mansarovar
Enquire Now